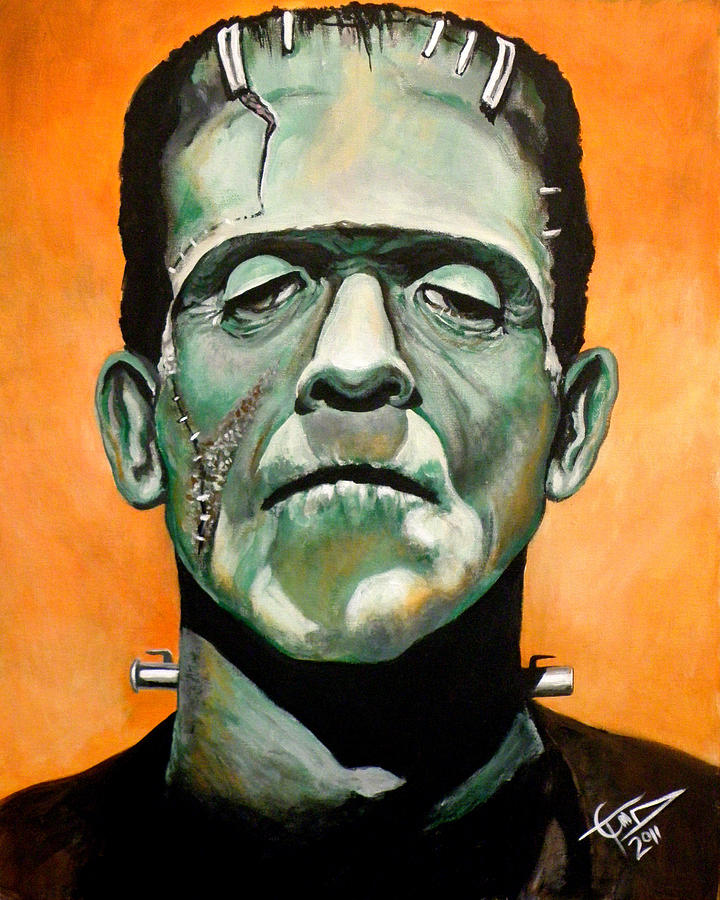 Recently I've been reading Nietzsche's New Darwinism by John Richardson. One of the main points so far in the book is that Nietzsche's seemingly contradictory positions—for example, that there is no purpose or goal or end which things strive towards, and yet that everything has a "will to power," or his explanation of the drives—are actually reconcilable. Most of Nietzsche's positions seems to hinge on this: (a) his biological/ontological will to power, (b) his metaethical perspectivism, ( c ) his agonistic politics, and (d) his aesthetic normative ethics (5-6). All of these positions he puts forth get ensnared into contradiction or paradox: (A) his ontology/biology seems to hold both that will to power exists as a force of evolutionary bias upon which selection acts and yet as something produced by selection, (B) his metaethics both involves holding moral views to be mere perspectives, i.e. determined in their "veracity" by relative location of the moral agent in sociobiological life, as well as elevating his perspective among others, ( C ) his politics both involves the cultivation of an elitist relation to the crowd/masses as well as positive appraisal for those techniques developed by them in the general management of life, (D) his normative ethics operates by an aesthetic standard while positing an objective end or process for achieving moral and existential fulfillment (i.e., striving towards realization of the ubermensch). All of these are simply spill-overs of the more fundamental or foundational contradiction that is his position or engagement with teleology. Contradictions or paradoxes (A)-(D) all involve two contrasting positions, roughly: (1) one in which the object under consideration is detached from any kind of discernible non-relative, independent objective purpose or goal, and (2) one in which the object under consideration is given a privileged place in terms of some purpose or goal which is transferable to other frameworks.
The Problem in Naturalizing Normativity
This seems like the familiar structure found for PHIL101 relativism which is promptly followed by the rejection of that relativism, but it is not that sort of structure. The structure here, rather, reflects an ambivalent rejection of universalism within the domain of purpose or aim. It does not reflect someone who is settled on a relativist view, as they would single-handedly reject transferability of judgment, but someone who is trying to reconcile the determination of value by location or position within a framework with the ability for any single person to describe this framework of determination such that it could reveal inferior or superior values. It is no surprise why trying to engage in these two tasks, which seem to undermine one another, would lead to seeming ambivalence about teleology: the naturalization of values reflects the former (the independent, extrinsic determination of values), while their denaturalization reflects the latter (the capacity to both affect, and behave based on, "agent-dependent properties" [i.e., evaluation, volition, will, choice, anticipation, motive]).
The reason denaturalization is what makes the capacity to affect and behave based on agent-dependent properties possible, is that decision-making, or agency, cannot be reduced to computation. In computation, evaluation works due to the reality of abstraction of compound expressions, as well as due to the reality of compound or primitive operations on already-extant primitive data (data manipulation or process rules). That is, computation already has the information it needs to give an output or create/construct a result. Both the background rules of combination, and the information to combine, are already there. While the nervous organism is definitely dependent on computation, the agency of that organism is an entirely different phenomena.
Agent-Dependent Knowledge-Formation and Meno's Paradox
An example is how choice does not have the structure of computation, even if all of its correlates (organismal behavior or processing via binary circuit signals in the nervous system) do. The actual inner experience of choice is one in which one strives to come to know or have some idea of what one wants before one can ever actually rationally confirm that this or that is what one wants. That is, it is an experience that allows us to come up with something like Meno's paradox. Note that this argument is not Meno's argument. Obviously you can do inquiry, if you know what you're looking for (what question can be answered) and if you don't know what you're looking for (what answer can be given to the question). Rather, the argument here is that knowledge (those answers) are required prior to an action (of a particular sort), yet can only be acquired (e.g., by standards of justification) after the act (of a particular sort) is made. The argument here is not about the impossibility of inquiry, but the impossibility of timely justification. In fact, we need not even be speaking of knowledge—it could be a belief. Regardless of the standard of justification, the reason for believing a proposition about desire can only arise after its effects. This is why the classical response to Meno's paradox (different from the modern response of rejection due to its fallaciousness) has generally been to replace agency-dependent knowledge formation with externally prompted computational behavior—as noted by Plato's Socrates, the knowledge is extracted from within the essence of the individual, and "ignorance" is merely unrealized potential in relation to the truth.
The realization of this potential requires cultivation—maintenance of the computer and upgrading of its processing power, so to speak, so that it can solve more complex problems, whose solutions are already internal to those problems. This is distinct from agency-dependent knowledge-formation, because agency-dependent knowledge-formation functions by processes which require the deployment or existence of agent-dependent properties. In fact, under an agent-dependent epistemology, it wouldn't make sense to talk about computers having knowledge. And I believe it is already intuitive to us (so far, at least) that it would be erroneous to say that computers possess knowledge—all computers have is information. If this is so, one cannot say that computers "prove" anything either except by projection of agency. What they do is organize information, which an agent can then interpret as a proof. Agents in the world also seem to typically be accompanied by a computational complement nonetheless—proving something would be impossible without the ability to organize information. But so would it be if the agent-dependent property of "value" were inapplicable, or irrelevant in framing and defining the problem as well as seeing a direction to that information that goes beyond the limits of the computational process.
Novel Information and Agency
In addition, within the context of inner experience, choices seem to happen ex nihilo—at most, they seem to emerge as releases of nervous tension or a reduction of beneficial possibilities. However, in the former case, the release of nervous tension is entirely contingent, while choice, attached to the possession of motive (which may even come to be constructed post-facto but nonetheless be retroactively attributed), carries with it necessity for the chooser which, at least in connection to the whole of action, is taken to be intrinsic and self-sufficient. This is because choice operates on "proven" extant desire or want, and "proven" extant desire or want constitutes motive. The latter case on the other hand begs the question. The reduction of possibilities on the basis of benefit would have to mean, if benefit is naturalized, pleasurable sensation (however complex or abstracted). If it is not naturalized, then it even more begs the question—it has not been chosen what is of benefit, let alone whether one is to do what is beneficial, until one knows or has some idea of what one wants or desires. Either one desires or wants the good, and therefore whatever is "good" is what one wants or desires, or not. And equally, either one desires or wants X, and therefore what one desires may or may not be "good." I call this the principle of the relative isolation of desire-judgments. The question of desire and want is the primitive question—this is why any normative ethic can be subject to the open question argument. And perhaps this is why morality can be treated as an extension of aesthetics.
But this is digression. Ultimately, the point is that choice, and most if not all agent-dependent properties, seem to depend on a retroactive structure of pure, intrinsic necessity, while at the same time correlating with behavior or neural activity which has a proactive structure of contingent (therefore impure and extrinsic) necessity. And perhaps much more clearly, the point is that, unlike computational/computative phenomena, agency-dependent phenomena involves the production of novel information—in a sense possibly more meaningful than we can use for the outcomes of computational processes. I do not have a clear concept of what constitutes the novelty of the information produced by agency, but a preliminary one to start with may be derived from the fact that there is no detection observation or measurement prior to action or decision. The reflective realization necessary to grasp the output as anchored within an interior fact of the mind, or a normative disposition of the subject, and therefore necessary to the production of psychic information comes after the action which requires them for its justification. One may of course talk about the reality of things like premeditation or deliberation, but all of those actions which constitute a premeditation or deliberation towards some other one are themselves plagued by this same anticipatory, and "retroactive" structure of justification.
The Libet experiment may exemplify this exact structure, in which case they cannot be regarded as have baring on the issue of free will or voluntary action. The issue in the Libet experiment would seem not to be whether the readiness-potential preceding conscious intention was itself representative of an intention or an action signal; rather, what is at issue in the Libet experiment is precisely what connects biological function (computational or otherwise) to goal-oriented behavior. After all, it is conceivable that one could conceptualize free will or voluntary action in terms, not of temporally parallel consciousness of action, but the form of that action, which precisely allows a quite specific role for consciousness. To put it even more concretely, the Libet experiment reaffirmed precisely that gap as well as tension between the two aforementioned structures: the proactive, contingent structure of necessity characterized by the brain, and the retroactive, self-sufficient structure of necessity characterized by inner experience as produced by that brain. I wish to insist that neither is any more false than the other, as reality can be described from within the context of either perspective yet both leading to equally intractable explanatory problems. That is, this is simply a more concrete instantiation of the cosmic logical antinomy of contingency v. necessity explained by Kant.
Geneaology as Scientific Study of Teleology
And given what I've said, the computational model of mind is the intuitive path for the naturalistic worldview. But then we're left with a problem: agency is ejected from the cosmos. We may have to persist living in a lie, but this tension poses problems because, actually, this sense of agency we carry needs to be accounted for. Dismissing it as an "illusion" would be similar to dismissing "consciousness" as an illusion: this explains by eliminating, and brings into doubt the extent of the computational model's explanatory power for agency (just like the materialist model's explanatory power for consciousness). Ironically, to do any justice to the computational model, agency-dependent properties need to be taken seriously as independent phenomena, if not the idea of agency-dependent knowledge-formation. And doing this means taking teleology seriously, insofar as agency presupposes the existence of purpose: there must be a bridge from natural computation to phenomenal agency, and its not clear when or where one would end and the other start at first glance.
I believe tackling this bridging issue—to make agency "come alive" and not stay in the world of abstraction, and to make nature come to its own senses as experience—is the underlying spirit behind Nietzsche's metaphysics and ethics/politics if Nietzsche is to be read primarily as a response to Darwinism rather than a reaction to the decline of Christian vigor. In fact, Nietzsche's geneaological method is a preliminary response to this problem of bridging, though from a normative rather than descriptive angle: we must find out the true reasons we do what we do (sociocultural evolution), these neither being the reasons we tend to think we do what we do (morality) nor being the reasons we tend to fail to think we do what we do (psychoanalysis). Or at the very least these are very inadequate—they are a slither of a side-effect of that cultural evolution. It is possible to talk about a gap between sociocultural fitness/adaptiveness and morality/psycoanalysis precisely because any such bridge is likely to indicate different domains or tiers/nestings within which purpose operates, and even potential conflict among them. Geneaology allows for a holistic, yet historical, analysis of the development of behaviors—particularly social behaviors.
Selection and Retrodiction
I am not thoroughly familiar with Nietzsche's full work, though I have read chunks from Thus Spoke Zarathustra in addition to passages from The Gay Science. However, given Nietzsche's aphoristic style, it is much more difficult compared to other philosophical works to get a gestalt of his general worldview from key pieces of texts by filling in the argumentative gaps. All that said, according to John Richardson, the ability to reconcile these two seemingly contradictory positions surrounding teleology (its rejection, and its ambiguous use in description) is by interpreting them charitably in light of Nietzsche's interaction or dialogue with Darwin and Darwinism (Richardson, 3-5). Analyzing Nietzsche's stance in relation to Darwinism reveals it to be at least partly confused, given that he misidentifies the standard by which natural selection operates in Darwinian evolution (21-22). And this confusion can be owed to genuine misunderstanding, or to difficulties Nietzsche faced in articulating his own position as an alternative to or an extension of Darwinism (17). Whether or not any of this is true, what's important is that the concept of selection is what allows one to broker a compromise with teleological description. Most of Nietzsche's rejection of teleology is due to its inflationary metaphysical tendencies (his own metaphysical "will to power" notwithstanding). This is why, despite seemingly misunderstanding Darwinism, he nonetheless models his alternative to it or extension of it, on it (23-24). According to Richardson, Nietzsche is proposing a notion of social selection which operates alongside or on top of natural selection (7).
This newly proposed notion of selection is—according to Richardson—how one can reconcile Nietzsche's seemingly contradictory stance towards teleology, thereby also how "will to power" has its foundations. For Richardson, a teleological account is simply an account of something by its outcome (13). As for how a teleological account is possible, Richardson explains that there are several different kinds of teleology (26-50). To begin with, he had already set out what he terms a "mentalist" teleology—one which requires preformation, such as notions which develop the potential of something by holding action in accord with them (23-24, 47-48). And he set this out against a naturalized teleology, which in Richardson's case is described as explanation by the results something has been selected to produce (i.e., explanation by function, as he defines it) (8 & 33). This contrasts with those other models which define function in ways that would fail to "explain by ends" and therefore fit a teleological account; instead, many of these definitions focus on present dispositional states, whether in terms of their plasticity or their fitness (fitness is a present value) (33). As he himself states, in these sorts of definitions of function "the tended result is what's explained, not what explains; so the result can't yet be an end [sic]" (31-32). This seems straight-forward enough, but this elimination process is merely the easiest and most straight-forward way out of the problem of naturalizing teleology without returning full-circle to mentalism. The underlying assumption in this search for natural explanation by outcome is that for an outcome to be explanatory it must be retrodictive.
Retrodiction is the "prediction" of the past using present information. It makes sense why Richardson would feel a retrodictive characterization of function would help naturalize teleology. This is one of the things characterizes "selection" as a natural mechanism. However, I would like to abstract even further from this—selection is a mechanism that establishes an internal rule-set for things. That is, in processes which lead to environmental constraints which favor them, structural patterns arise which thereby seem to be able to be explained not merely by surroundings or internal function, but by rules which can be attributed intrinsically to, or ascribed internally, to them. This is why for specific kinds of natural systems, mentalist teleology (i.e., vitalism and animism) becomes a very intuitive assumption. While vitalism is dismissed as pseudo-scientific, and animism is dismissed for being anti-scientific, both strains of thought should be re-interpreted in light of the need, not to explain life as such, but to explain life which is possessed by autonomy. But this means declining to posit mysterious dark forces behind the rotting of fruit and the birth of larvae. On the other hand, one might doubt that this is the only possible way of naturalizing teleology, as there are likely many possible ways of "explaining by outcome"—many which are avoided because they make one liable to fall into mentalist interpretation. After all, Richardson has ignored other ways by which to classify teleologies. I myself have often talked in terms of negative v. positive teleologies, and extrinsic v. intrinsic teleologies. These do not make an appearance anywhere in Richardson's book so far, and I wonder how much they could either enhance or undermine his argument. I may or may not cover these more in depth in subsequent posts.
---
Richardson, John. 2004. Nietzsche's New Darwinism. New York: Oxford University Press.