Help Slowly – Shop via Web Mode, we all Win !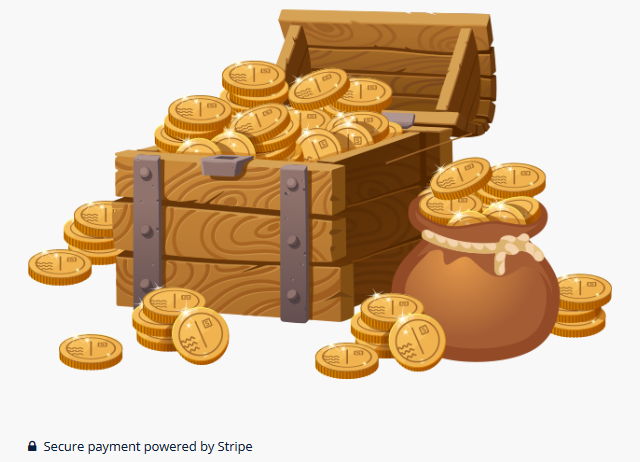 ---
As much as 25 % MORE of your Coins or Stamp purchases
...can end up reaching our app developers. Simple. No gimmicks. For real.
How? Read and learn, the basic idea is to avoid the 30 % Commissions charged by the giant corporate App Stores. Instead of Apple, Inc. or Google's parent Alphabet, Inc. keeping a large chunk of our purchases value, MORE of it goes to the ones providing us with a valuable service.

Slowly Communications, the creators of the award winning Slowly app for pen pals friendships. A small company, started just 3 years ago, and run with passion by a small and dedicated team.
If you are already a user, you know why we appreciate and love the product and the company. And why we could do a small change and provide them more of any purchases of their Merchandise (stamps, stamp sets) or Services (Plus! memberships) we make.
---
The Key — Reduce the Middleman's Cut of our purchases
In a comment in another Topic, very pertinent, Reddit user hobbes8548 wrote :
Are the prices the same on the Web version as on the App Store version? Normally companies mark up the price on the App Store because they take a higher cut on all transactions. So sometimes it can be more economical for the buyer and also more profitable for the developer to purchase directly from them.
And that was an interesting question — so I wrote a Direct Message to Team Slowly at Twitter, and received a reply this morning :
I am glad that you asked. Yes, please go to the web version to purchase if you would like to support Slowly because we will get a higher net payment. At the moment, we are not going to provide a lower payment fee for the web version because we would like to keep the price the same on all platforms.
YES — Slowly does receive more money from ANY purchases done via the WEB client (aka web mode), since there are NO App Stores with 30% commissions involved.
---
Who is Stripe ? What does it charge for their processing ?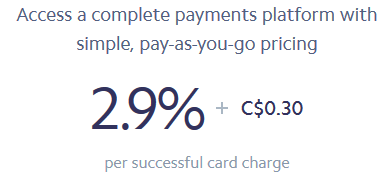 The WEB Client purchases use the US based payment processor called Stripe -– whose Pricing page explains Costs as :
Access a complete payments platform with simple, pay-as-you-go pricing

2.9% + C$0.30 per successful card charge
Which is MUCH lower than the big corp app stores.
---
Examples of typical Slowly purchases, Calculations :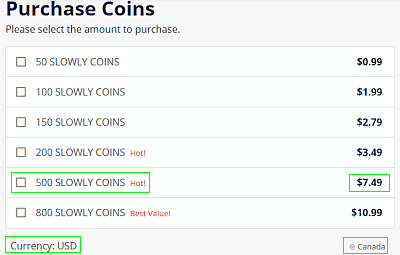 a. 500 Slowly coins package at the Canadian market pricing of CAD 9.99
App Store net payment to Slowly = 9.99 * 0.70 = CAD 6.99 net
WEB Client, Stripe payment to Slowly = 9.99 * 0.971 – 0.30 = CAD 9.40 net
A Difference of CAD 2.41 for the Stripe payment option. 24.1 % more of the Sale value reaches Slowly.
[ images shows Web client, prices in US Dollar. Equivalent Canadian Dollar prices used here for calculations. These are the amounts listed in the CA market at the App Stores ]
---
And for Large value purchases, even more remains

b. Slowly PLUS! one year membership sign up, at Canadian market price of CAD 59.99
App Store net payment to Slowly = 59.99 * 0.70 = CAD 39.19 net
WEB client, Stripe payment to Slowly = 59.99 * 0.971 – 0.30 = CAD 54.07 net
A Difference of CAD 14.88 for the Stripe payment option. 26.6 % more of the Sale value reaches Slowly.
---
What does it take from the User side ?
Just a small amount of data entry. App Store sales are quick since they keep your customer data and payment cards info in their servers.
For Stripe payments via the Slowly Web Client, you will need to fill in this info. But it's worth it, don't you think?
Thank you to Slowly Team Twitter for the prompt reply, and to Hobbes8548 for the question that started this ball rolling.
---
App Stores Commissions are now in the News
"Apple Promotes Research It Commissioned Defending App Store's Fee Structure Ahead of Congressional Hearing" – Variety article, partial quote :
Apple is publicizing a study it commissioned looking at the App Store's fees and terms — as the tech giant tries to make the case that its practices are in line with the rest of the industry.

The upshot? Not surprisingly, the report says, Apple takes a cut from app developers that's akin to rival app stores. But, according to critics, just because a 30% commission has become the de facto standard doesn't make it fair.
"'Fortnite' Looks to Sidestep Apple, Google App Store Fees With 20% Discount for Direct Payment"– Variety article
Epic Games is trying to skirt the 30% revenue cut taken by Apple's App Store and Google Play — announcing a 20% discount to "Fortnite" players who purchase the game's virtual currency directly from Epic, instead of from Apple or Google.

"If Apple or Google lower their fees on payments in the future, Epic will pass along the savings to you," the company said in announcing the mobile direct-payment option Thursday.
---
Famous Last Words
Special Thank You to the folks behind this wonderful app — all the hard working people at Slowly Communications.
Letters we share, with pen pals all over the World, via the magic of the Slowly App. A modern day take in the traditional penpal experience.
Come and join us, if you are not yet using Slowly.
---
Follow Blog via your Fediverse/Mastodon account :
This page created entirely in MarkDown language. Thank you for reading, feel free to comment, via a direct message to my Twitter account – or the Reddit one.
You can also post a public comment in the Reddit thread for it here.