Most Popular Posts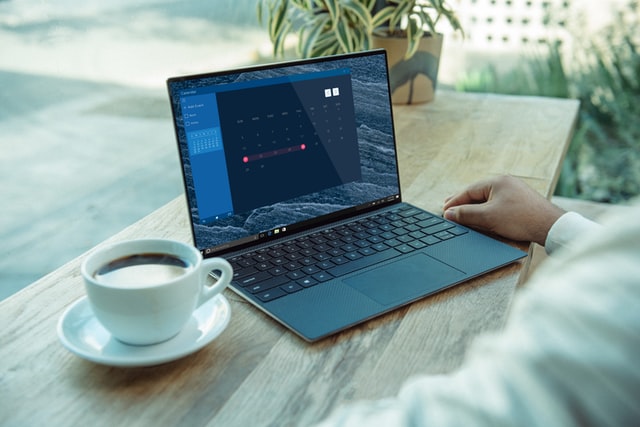 ---
Time to put together a listing, a public page with our most visited posts. Here it is, extracted from the WordSmith admin pages. Based on page view statistics as of January, 6, 2022.
Hope you find something interesting here! 🙂
Our top 25 posts - July 2022 Edition
'Car Rapide' – a successful new stamp story
Things happened fast. My friend's idea was very successful - with the resulting stamp appearing in their local store in less than 30 days
Stamps, organize & present a good proposal ?
Sharing some tips for successful proposals? A guide, list of suggestions to share with other users, to enhance their stamp proposals submitted to the new Slowly Feedback site.
Getting Good Penpals, a Slowly Users Guide
Selecting the people we will correspond with is one of the best ways to start on the path of exploring the world of Pen pals correspondence.
Getting Good Penpals - 2. Three Ways to Go
Selecting the people we will correspond with is one of the best ways to start on the path of exploring the world of Pen pals correspondence. This is the SECOND part of my Slowly User's Manual for finding good pen pals.
A Laptop is the Best & Easy way to use Slowly
A laptop (or desktop, meaning – a real computer) is absolutely THE BEST way to use Slowly and enjoy it. And since September last year, it became VERY easy to do with Slowly WEB mode.
Getting Good Penpals - 3. Adding by Slowly ID
Selecting the people we will correspond with is one of the best ways to start on the path of exploring the world of Pen pals correspondence. This is the THIRD part of my Slowly User's Manual for finding good pen pals.
Getting Slowly stamps for Foreign Countries ?
How to get stamps for countries missing in your Collection? There are a few different ways. So, I thought of making a post, sharing some tips and notes.
Hello Kitty 45th Slowly Stamps - Rarest of all.
The Banner image is just a small sampler of the MANY Hello Kitty stamp sets — issued in 2019, for the 45th Anniversary, and ONLY in a few Asian countries. Philippines, Singapore, others.
Paradox2 Web Client, Yann's report – part 1
A new Web Client option now exists. One that was independently created, by one single programmer, a brilliant one. WithParadox2 did it, for his own use and later shared it with a few friends who appreciated and encouraged him.
Paradox2 Web Client, Yann's report – part 2
An alternative tool to access your SLOWLY letters. I have written about the non-official Web Client for Slowly created by our friend WithParadox2. Time to test it again, take stock, take screenshots, and write a report.
Slowly app & Data Privacy – Different worlds ?
An important topic, glad it is now being discussed. The theme of the post is the Privacy of our communications with our pen pal friends in the Slowly app.
Slowly User Guide, new Achievement Stamps
22 ALL New Achievement Stamps – what are they ? There are many kinds. I will group and explain them here, with some illustrations (all are in the snapshot above, courtesy of LessonWang)
How they get stamps from all over the world ?
Location Mysteries ? Or so they seem. Every once in a while we have a comment or discussion pop up in one of the topics. Someone intrigued by how come a given user is capable of collecting foreign location stamps, etc.
A Letter to a Cyclist Friend - VA Creeper Trail
A Fall day and a reply to a friend gets written; To S., a friend from Czech Republic, who like me is a Cyclist. A good correspondent, active collectionist of Slowly stamps, who I was fortunate to meet via the app.
Time Machine - new at Slowly Stamp Store
New and awesome Feature added May 2020 This morning was an exciting time for active Slowly users, those of us who visit and read, write in the Reddit sub for SlowlyApp found a new post — announcing a radical, lovely, awesome new feature.
Reply to Slowly Letter with Quotes - Tried it?
Today's topic is a simple one. How to possibly use Quoted Text inside a letter reply – something that is not a function in the app itself (at least yet) but which upon this first experiment I find quite neat and worth mentioning.
Liz, a pen pal story - International Friendship
For this International Day of Friendship, I would like to introduce a good friend, Liz, from Rio de Janeiro, Brazil. My user folder for Liz is quite packed with letters, I haven't counted them, but I had to scroll deep to reach the first ones. Which is where my story begins.
Help Slowly - Shop via Web Mode, we all Win !
As much as 25 % MORE of your Coins or Stamp purchases ...can end up reaching our app developers. Simple. No gimmicks. For real. How? Read and learn, the basic idea is to avoid the 30 % Commissions charged by the giant corporate App Stores.
A Letter to L on a misty May evening
Hello L! Good evening dear friend, nice to hear from you (specially now that you restarted work again), thank you for the letter and a very pretty Macedonian stamp!
Letter to the Philippines, a new Slowly Penpal
Contrary to my usual, this letter was written at night. The Weather has been good, most people are outside, doing yard work or exercising, walking, cycling. Warm weather is wonderful after a long Winter.
Missing stamps in Collection - Country Codes
Which Country are those Missing Stamps in your Collection page ? They only show as a 2 letter Country Code, but you can look those up. Sometimes you might guess, from the letter positioning, or the country code is simple and obvious — US for example, who else would that be?
Antojito - the vanished Mexican Food stamps
A really nice new set, first reported by lessonwang at Reddit's Slowlyapp sub on May 8, 2020. This time, it's was a Regional and Limited Release, for sale only on the Mexico Stamp Store. And then...
The famous 'Golden Pencil', now vanishing.😕
Long a prized and rare Achievement. And soon to become a Legend in the Slowly stamp collection circles. The first question, what is the Golden Pencil ?
Long Distance relationship, 13 hours TZ away
"This topic's author and I are in a similar situation. Although I didn't find him here, or in a dating app. It was a writing app, and I didn't really intend to look for anyone. I was just bored because of this pandemic, and he wrote to me first."
---
Famous Last Words
Banner Photo by XPS on Unsplash
Special Thank You to the folks behind this wonderful app — all the hard working people at Slowly Communications.

Letters we share, with pen pals all over the World, via the magic of the Slowly App. A modern day take in the traditional penpal experience.
Come and join us, if you are not yet using Slowly.
---
Follow Blog via your Fediverse/Mastodon account :
This page created entirely in MarkDown language. Thank you for reading, feel free to comment about this post – reach me at my Koyu account.
... or post a comment in the Reddit thread for it here.