Countries with no Stamps yet? June, 2022 list
---
Could we have a Slowly stamp for...
The other day, a new user posted a topic at our Slowly app Reddit sub, inquiring about a stamp for Paraguay — which is one of two South American countries I knew are still missing a location stamp of their own.
This topic is an update of my original post from August, 2020 in our SLOWLYapp subreddit, which is also present in my Blog here.
---
Where are we now in terms of Coverage?
The United Nations member states are the 193 sovereign states that are members of the United Nations (UN) and have equal representation in the UN General Assembly.[1] The UN is the world's largest intergovernmental organization.
Souce : Wikipedia.
My fairly current Slowly Stamp collection show 170 countries, in total.
The list of Nations at the UN Wikipedia page is here. And contains the 193 current members mentioned.
---
Recently we got the new Slowly Stamp Suggestions site
And I made a topic there, requesting some love and attention for the Democratic Republic of Congo - a large country with 108 Million people which to this point does NOT have a single Slowly stamp yet.
The post was well received, got lots of comments, and has been upgraded to 'Under Review' status – the first stage on moving along to a possible release. Yey!!
---
There was much progress in these many months
Compared to my original post mentioned, the African Continent coverage has improved dramatically.
And that is it for Africa. From a total of 54 Nations, only 14 have their own Slowly stamp currently. (40 countries without any stamps)
But there are still missing ones, like D.R.C. I requested, and others.
---
Vika Vika took the time and prepared a very thorough list
....of ALL the missing countries, the ones without any stamps, including many small island nations (which could not get as much attention as they are so small).
Yann2: I have compiled a list of countries that still don't have stamps and flags. Some countries have stamps but still don't have flags.
---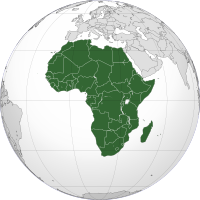 14 African countries without flags:
Gabon – 17 August
Burundi – 1 July
Cabo Verde – 5 July. One of the best places for surfing in the world
Comores – 6 July. I suggested fruit bat found only there for stamp
Congo (not confuse with big Congo) – 15 August
DR Congo – 30 June
Malawi – 6 July
São Tomé and Príncipe – 12 July
Seychelles – 29 June. One of the most heavenly places in the world.
Guinea Ecuatorial – 12 October
Eritrea – 24 May
Eswatini (ex Swaziland) – 6 September
Central African Republic – 13 August
South Sudan (not confuse with Sudan) – 9 July
---
And he continued on with other Regions :
Europe:
Andorra 8 September
Monaco 19 November
San Marino 3 September
Caribbean:
Antigua and Barbuda – 1 November
Dominica (not Dominicana) – 3 November
Saint Vincent and the Grenadines -26 October
Saint Kitts and Nevis – 19 September
Saint Lucia – 22 February
Oceania:
Vanuatu – 30 July
Kiribati – 12 July
The Marshall Islands – 1 May
The Federated States of Micronesia – 3 November
Nauru – 31 January
Palau – 9 July
Solomon Islands – 7 July
Tuvalu – 1 October
---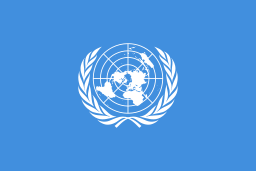 Also, some Countries with stamps but still without flags:
Afghanistan – 19 August
Bahamas – 10 July
Belize – 21 September
Grenada – 7 February
Liechtenstein – 15 August
North Korea – 15 August/9 September/10 October
Turkmenistan – 27 September
Vatican – 11 February
So 38 countries have no flags + Palestine + Faroes (not country but have stamp). 11 of them have national day in July + Faroes (29 July)
---
Big Thank you to Vika Vika for this
...which is a nice, detailed update. Cheers!
I have also posted a request for a Palestinian Flag - here, which received a number of supporting votes, thank you all.
---
And Countries that have a Flag but no Location stamp?
In a comment on our subreddit topic, Eisenherrz asked :
Does that include flags as well? I am very interested to know how many countries we have without Location stamps (even if there are flags available).
An interesting question, which I did not have an answer to at the time. Soon another member there, EducationalAd1575, worked on a listing of these. So here is, copied from his comment and sorted in alphabetical, geographical order.
---
Countries with Flags but no Location stamps yet :
African Continent :
Benin
Burkina Faso
Chad
Djibouti
Guinea
Guinea Bissau
Ivory Coast
Lesotho
Liberia
Mali
Mauritania
Mozambique
Namibia
Niger
Rwanda
Sierra Leone
Somalia
Togo
In Oceania :
East Timor
Papua New Guinea
Samoa
Tonga
And Elsewhere :
Cyprus
Suriname
Tajikistan
A final note in his comment :
Also Laos and Mongolia have only some Commemorative stamps, besides their flag, but no Location stamps.
Big thank you for this contribution!
---
Thanks to the Slowly Team for this new addition!
Keep in mind that the Slowly Stamp Requests and Suggestions site/forum is now open for business and already lead to VARIOUS suggested stamps being taken from idea to Releases in a short time!
Like these :
Aurora, CA GL IS NO SE FI premium single
Festa Junina, Brazil commemorative
Solitário George, Ecuador premium single
Dodo, Mauritius premium single
Ajolote, Mexico premium single
Car Rapide, Senegal premium single
Worth visiting, posting ideas, supporting the ones you like and generally keeping an eye on things there. 😉👍✨🌟
---
Famous Last Words
Special Thank You to the folks behind this wonderful app — all the hard working people at Slowly Communications.
Letters we share, with pen pals all over the World, via the magic of the Slowly App. A modern day take in the traditional penpal experience.
Come and join us, if you are not yet using Slowly.
---
Follow Blog via your Fediverse/Mastodon account :
This page created entirely in MarkDown language. Thank you for reading, feel free to comment, via a direct message to my Twitter account – or the Reddit one.
You can also post a public comment in the Reddit thread for it here.