World Nations still without a Slowly Stamp ?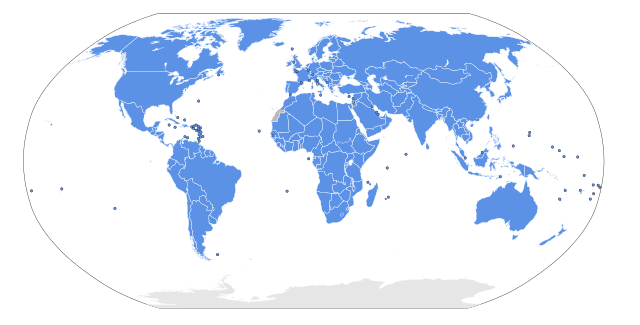 ---
Could we have a Slowly stamp for...
The other day, a new user posted a topic at our Slowly app Reddit sub, inquiring about a stamp for Paraguay — which is one of two South American countries I knew are still missing a location stamp of their own.
The list of Nations at the UN Wikipedia page is here. And it contains 193 current members mentioned.
The Stamp Collections for the active users normally show them having 122 Countries stamps. So there's room for some more, eh.
---
How many Nations are there ?
The United Nations member states are the 193 sovereign states that are members of the United Nations (UN) and have equal representation in the UN General Assembly.[1] The UN is the world's largest intergovernmental organization.
Souce : Wikipedia.
The current Slowly Stamp collection show 122 specific Nations listed.
Checking which ones are missing at least one Local stamp is a big job — So I suggest we do this by region, making it easier to focus. There are many countries and regions, careful checking is required.
---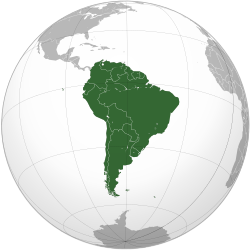 South American Nations :
We reference the Wikipedia list of Sovereign States – South America.
Still missing stamps, two letter codes : ( total : 5 )
Bolivia BO
Guyana GY
Panama PA
Paraguay PY
Suriname SR
---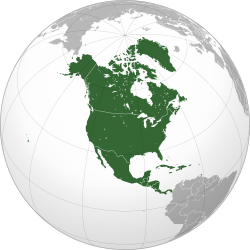 North American Nations :
We reference the Wikipedia list of Sovereign States — North America
Still missing stamps, two letter codes : ( total : 6 )
Bahamas BS
Barbados BB
Dominica DM
Haiti HT
St. Kitts and Nevis KN
St. Vincent and the Grenadines VC
And that completes the listing for all of the American Continents. Some nations are small, islands in the Caribbean, but some are much larger and more important. Would be nice to see some design work and a stamp issued for them don't you agree ?
And I bit the bullet and faced Africa, which I thought would be missing some countries.
---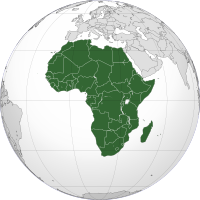 African Nations :
We reference the Wikipedia list of Sovereign States — Africa
OMG, it is missing Nations indeed — 40 African States don't have a Slowly stamp at this moment.
Still missing stamps, two letter codes : ( total : 40 )
Angola AO
Benin BJ
Botswana BW
Burkina Faso BF
Burundi BI
Cape Verde CV
Central African Republic CF
Chad TD
Comoros KM
Democratic Republic of Congo CD
Congo CG
Djibouti DJ
Equatorial Guinea GQ
Eritrea ER
Eswatini SZ
Gabon GA
Gambia GM
Ghana GH
Guinea GN
Guinea-Bissau GW
Ivory Coast CI
Lesotho LS
Liberia LR
Libya LY
Madagascar MG
Malawi MW
Mali ML
Mauritania MR
Mozambique MZ
Namibia NA
Niger NE
Rwanda RW
São Tomé e Principe ST
Seychelles SC
Sierra Leone SL
Somalia SO
South Sudan SS
Sudan SD
Togo TG
Zambia ZM
And that is it for Africa. From a total of 54 Nations, only 14 have their own Slowly stamp currently.
---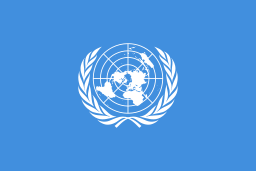 Total Nations without Slowly Stamps so far : 51
And this includes all the Americas and Africa.
UN member Nations : 193 – 122 (Slowly Nations currently) = 71 without stamps
71 missing – 51 (listed above) = only 20 more missing Nations to be found and listed.
Any volunteers to help ? :)
---
References Used to prepare this Topic :
---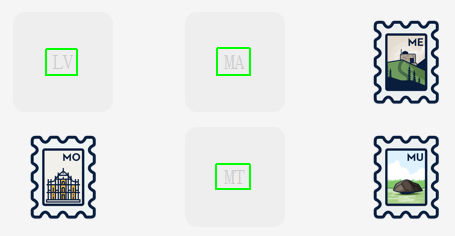 Article Dedicated to a pen pal, who shall remain unnamed.
This post is dedicated to my pen pal friend who is the best example of dedication and sportsmanship in pursuing the acquisition of a complete World collection — by writing to people everywhere and requesting their local stamps.
And waiting for replies. Sometimes multiple letters needed to obtain a single country's stamp (30 each was mentioned in the case of two African countries in particular)
One year, it took. But the project was completed, and you can't do it in a more honest and humble way. Kudos, friend. Thank you.
---
Famous Last Words
Special Thank You to the folks behind this wonderful app — all the hard working people at Slowly Communications.
Letters we share, with pen pals all over the World, via the magic of the Slowly App. A modern day take in the traditional penpal experience.
Come and join us, if you are not yet using Slowly.
---
Follow Blog via your Fediverse/Mastodon account :
This page created entirely in MarkDown language. Thank you for reading, feel free to comment, via a direct message to my Twitter account – or the Reddit one.
You can also post a public comment in the Reddit thread for it here.