Support proposals for NEW Location stamps ?
---
We have recent Reddit and Blog posts
...with an updated list of the many countries which still do not have their own Stamps.
Some have a Flag but no Location stamp, which is super important.
Some have commemorative stamps, but no Location one.
and some did not get ANY stamps at all so far.
You can see the detailed inventory of these countries, and who is missing what, here:
World Countries still without a Slowly Stamp ? June 2022 updated list on Reddit, or here in the prettier Blog format.
---
There are various Suggestion topics proposing new stamps
...in the new Slowly Stamps Suggestions site.
Some of us stamp collectors felt these countries deserve to have one Location stamp each, at a minimum. We feel that is important, and fair for Slowly users who live in these countries.
And we started a little Campaign of our own, by selecting one of the countries, doing some research, and trying to find a theme for a good local stamp.
The proposals are up, and could benefit from your comments, suggestions and upvotes. There is no guarantee the Slowly Team will take one or more of those on, other than us showing there's a need and support for those smaller and less populous countries.
So – please consider visiting the topics and voting if you like. A good comment is also very helpful. Thank you!
---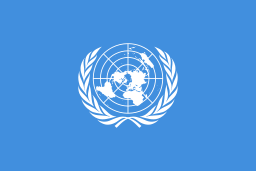 Current Topics in need of your Support :
June 17, 2022 : Editing this post once again – and for a great reason. This morning I got messages from fellow collectors.
A number of our proposals have been upgraded this morning, and moved to the PLANNED stage.
This is SO gratifying, as it means they WERE accepted, and now are moving to the drafting tables for stamp production, soon. Thank you for all your support. 🙂
---
Proposals now in COMPLETE stage, released :
You can see these in our Reddit 'July 2022 new Location Stamps' post.
Plus, a new flag for a deserving country :
---
Proposals now IN PROGRESS stage :
Just a day after some of our ideas moved to Planned stage, some of these moved again – and are now on the IN PROGRESS, design being executed stage. This is heartwarming for those of us involved in their creation, and we hope, also for the Slowly users who live in their countries, or those who really enjoy collecting the new stamps.
edit, July 3 – 3 of ours moved up to Completed stage, see above.
---
Proposals now on PLANNED stage :
Three proposals just moved up to In Progress, see them on section above. Now in the Planned stage :
---
Some of our proposals have moved to 'UNDER REVIEW' status, thank you for all those who helped and supported them! 😎🌟✨👍😊
The 'UNDER REVIEW' list currently includes :
---
Other proposals are still in the initial stage
...and you can Help ! 😀👍🚀🤗
Right now, that is a total of 35 proposals brought forward by our initiative. Thank you to everyone who already voted, commented and cheered for this.
There are a lot of fluffy, spammy proposals in the site, but the Team is also open and accepting of worthwhile ones – so let's bring ideas forward.
* edit note : revised lists, moved some proposals to higher stages as they have been promoted. Added various new ones. July 3, 2022. Total : 35 ideas!
---
How do I reach this new Suggestions site?
It is actually quite EASY. I first found out about this new site when I noticed the new 'Stamp Request' button showing in the 'Stamp Store' area of the Slowly Web Client – as illustrated in the snapshot above.
If you are running the Web Client and click on the Stamp Request button, it will open a new Tab.
And you will be logged in to the Suggestions site, with the same User ID as you currently use in Slowly.
So, quite easy. Click on the Upvote button, or write a comment supporting any proposals you like, and that is it.
I believe the same should also work and the button be present in recent Mobile versions of Slowly (although I use those very little and have not checked yet).
You can see my original post when I first discovered this, on Reddit.
---
Have any ideas for Countries currently without stamps?
Please chime in here, even if you don't want to prepare and support a full proposal there, your idea might make sense and be 'adopted' by our group of supporters, maybe make it to a new shiny stamp you can be proud of ?
Our June 2022 releases topic already showed a good number of NEW stamps which all were proposed this way, via the site, and made into the month's release in a short time.
Thank you... 😎🙂👍
---
Famous Last Words
Special Thank You to the folks behind this wonderful app — all the hard working people at Slowly Communications.
Letters we share, with pen pals all over the World, via the magic of the Slowly App. A modern day take in the traditional penpal experience.
Come and join us, if you are not yet using Slowly.
---
Follow Blog via your Fediverse/Mastodon account :
This page created entirely in MarkDown language. Thank you for reading, feel free to comment, via a direct message to my Twitter account – or the Reddit one.
You can also post a public comment in the Reddit thread for it here.